Facility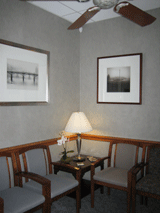 We are proud to provide a state-of-the-art facility for the highest quality dental care available. It is one of our top priorities to protect the well-being of our valued patients. For this reason, our office meets and surpasses all OSHA (Occupational Safety and Health Administration) and CDC (Center for Disease Control) standards. We are confident that you will feel right at home in our office as we welcome all patients as if they were family. 
 
Appointments 
We know you have many choices when choosing a Dentist in Irving, TX so we have made requesting an appointment a simple process via our Web site. If, for any reason you cannot keep a scheduled appointment, or will be delayed, please call us as soon as possible.
Our office works by appointment only, however, emergencies will be worked in on a per patient basis as needed. 
Our hygienists schedule one hour appointments for adult cleanings, and 30 minute appointments for children under the age of 14.

Insurance and Billing
Accepted insurance plans: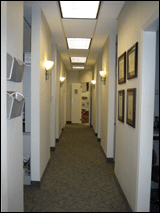 We accept traditional insurance and most PPO plans, but please contact our office for verification of acceptance of your plan.
 
Billing procedures/ Payment Plans prior to your appointment date.

We DO NOT accept any Dental HMO (Health Maintenance Organization) plans or any other discount fee plans.
We file primary insurance claims for the patient, as a courtesy at time of visit, but the patient portion of the fees are due at the time of treatment. We do not file secondary claims, but will assist the patient in receiving the needed information to help them do so on their own.
We accept check, cash and credit cards for payment of services.

We offer an interest-free credit card payment plan available to anyone who qualifies called CareCredit. Please contact our Financial Coordinator for more information or visit www.carecredit.com to apply online and learn more about it.
We also have an in-office discount plan available to those individuals or families that do not have other dental insurance
available to them. Please contact our Financial Coordinator for more information on this plan. Open enrollment is available throughout the year.
Dr. Lee's discount plan enrollment form is available online for easy access to download and fill out prior to your first appointment. (See New Patient's screen/Patient forms)